Looking for 1050 1060 1100 Aluminium Coil? Click Here!
1 series aluminium : 1050, 1050A, 1060,1100 1200, 1235, 1145 etc.. Of all series, 1 series has the most aluminum content. Its purity can reach more than 99.00%. Because it does not contain other technical elements, the production process is relatively simple and the price is relatively cheap. It is the most commonly used series in the conventional industry at present.
Applications:
Aluminum sheets/plates are widely used in lamps, solar reflectors, architectural outlines, interior decoration such as ceilings and walls, furniture and cabinets, elevators, signs and bags, vehicle decorations, household appliances, aerospace and military, mechanical parts, mold manufacturing, chemical, insulation pipe coating, high quality ship board and so on.
Customer Requirement:
1050 aluminum, 1100 aluminum: the main market are Central Asia, South East, Europe, South America countries. Usually 1050 and 1100 aluminum are used for making curtain wall plate, building decoration materials, roofing materials, kitchenware etc.
Common temper: 1050, 1100 h14 h24 O
Common size: 4x8, 8x4 ft, 2000mm x 1000mm, 3000x1500, 2400x1200, 1000x2000, 2500x1250, 4x10, 5x10, 48x96", 60x120"
Common thickness: 1mm, 2mm, 3mm, 4mm, 5mm, 6mm, 8mm, 10mm
Product Video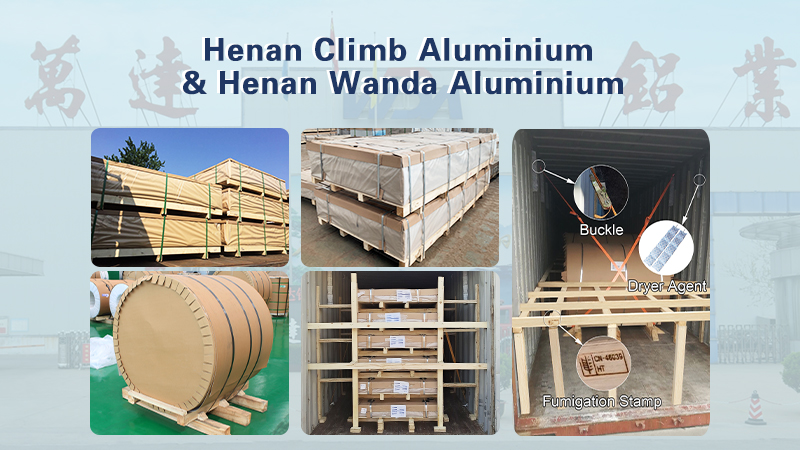 Product Parameter
| | | | | | |
| --- | --- | --- | --- | --- | --- |
| Product | Alloy Series | Temper | Thickness | Width | Length |
| Aluminum Sheet | 1XXX 3XXX 5XXX 6XXX 8XXX | Various Temper | 0.5-170 | Under 2250 | Under 11000mm(11m) or by coil |
Alloy
Applications
Application Details
Features
1060
Honeycomb aluminum plate
Architectural curtain wall, exterior wall hanging panel, interior decoration, billboard, interior partition and product display stand, modern furniture
It has excellent features such as resistance to high wind pressure, shock absorption, sound insulation, thermal insulation, flame retardancy, and high specific strength. Due to the large amount of air in the intermediate layer, it has soundproofing properties (sound insulation up to 30dB) and heat insulation (thermal resistance up to 0.02 (m2·K/W)). It is free of combustible materials and achieves a fire protection rating of B1. It is also waterproof, moisture-proof, and does not release harmful gases. It has a high specific strength and higher stiffness (structural stiffness is 1.7 times that of ribbed structures), and it is not prone to deformation.
Console radiator
Control panel radiator
Lightweight, good heat dissipation, good anti-corrosion performance, and can achieve energy-saving and consumption reduction effects
Lamp cap
Components
Good stretching and stamping effect, long service life, and high cost-effectiveness.
Aluminum substrate and circuit board
In some lighting fixtures, as circuit boards, they are now widely used for LED lights.
Aluminum substrate is a metal based copper clad plate with good heat dissipation function, commonly used in LED lighting products.
Aluminum used in the explosion-proof field
Used in special workplaces such as petroleum, chemical, gas production plants, gas transfer stations, mines, railways, electronics, etc
The use of percussion, friction, impact, etc. in flammable, explosive and corrosion-prone workplaces will not produce sparks and cause accidents.