The commonly used color coated aluminum products are single color aluminum plate, stone texture aluminum, wood texture aluminum plate and printing color aluminum. For the finished products, it can reach the width of 2 meters, length not limited, the thickness usually between 0.2mm-5mm, and coating thickness between 0.07mm-2.0mm. It can use 1100, 3003, 3004, 3005, 3105, 5182, 5002, 5005 and other aluminum alloy as substrate, and can be laminated, slit, embossed and so on.
Coated aluminium coil/sheet have been widely used in the fields of construction (coated aluminium for aluminium-plastic composite plates, such as building curtain wall, general decoration ACP and plastic aluminum plywood)and decoration (garage doors, ceilings etc.), perforated plate, electronic appliances, lighting decoration, air-condition air pipes, sandwich panels and drainages etc.
The color coated plate uses high-quality aluminum alloy plate, and through the automatic roller coating line, the surface of the aluminum plate will be coated with several layers of fluorocarbon, polyester and other paint film, which leave on the surface with different colors or different patterns, so it is also called pre-roller coated aluminum plate. Our production of the color coated plate is in line with the national standards. The thickness can be customized accordingly, all of which are with long life circle, strong weather resistance, high strength, wide range of applications, good prospects, 100% recycling capability and other advantages, which is the biggest difference between color coated plate and ordinary color steel plate as well as the galvanized coated plate.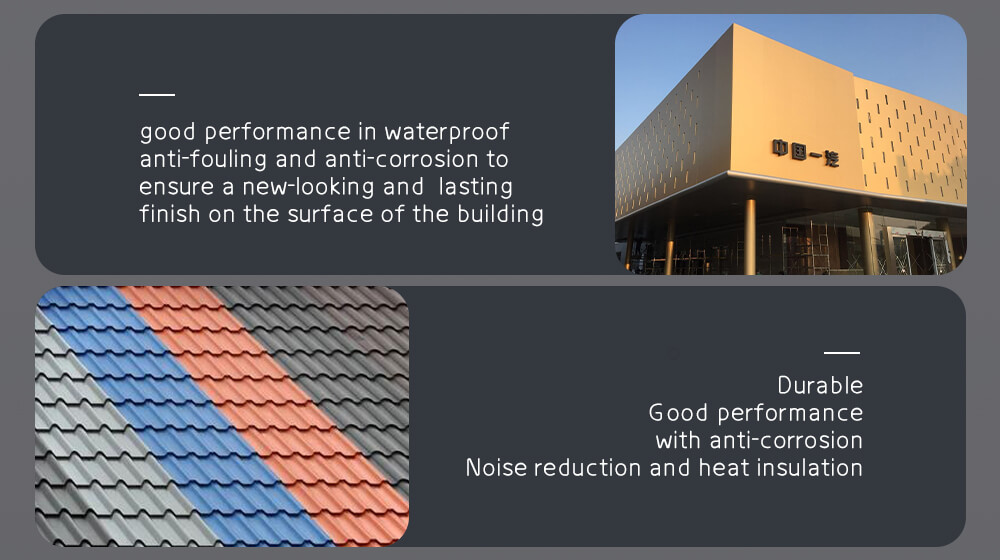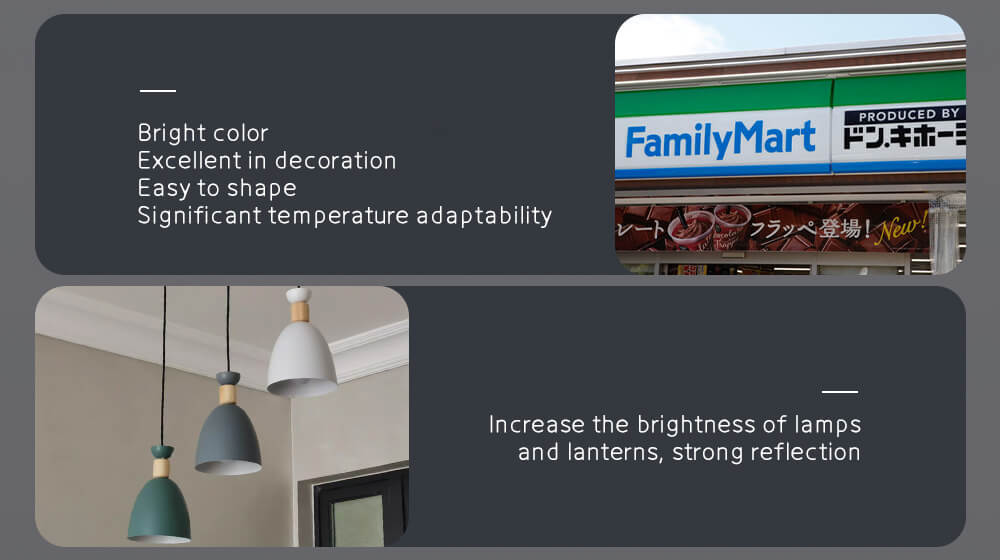 | | | | | |
| --- | --- | --- | --- | --- |
| Product | Thickness | Coating Thickness | Core Diameter(ID) | Width |
| Color Coated Aluminium | 0.2-5mm | 0.07-2mm | 150mm ,405mm, 505mm, 508mm, 510mm | Under 2000mm |